Cat fosterers – the unsung heroes quietly supporting cat rescues up & down the country!
Posted on April 16, 2020 by ALRJW No comments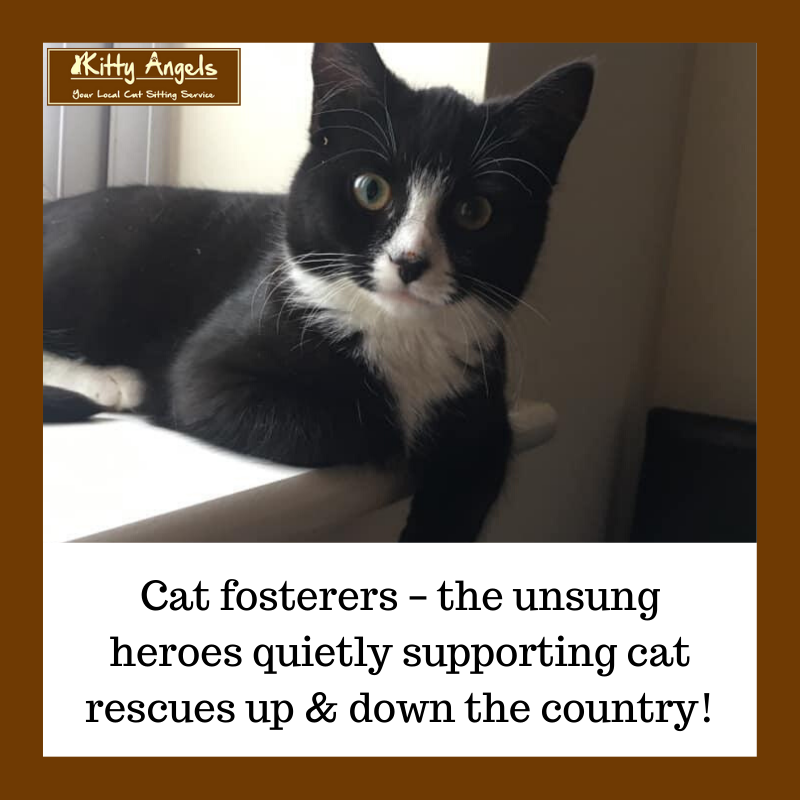 Want a kitty? but not sure if you can give a long-term commitment? Want to support your local rescue but not in a position to give financial donations? Or perhaps the cost of looking after a cat is the one thing that puts you off? Well here's the solution – fostering!
Many cat rescues (particularly the smaller ones) don't have boarding facilities of their own, or are extremely limited with space. Sadly this often means they have to turn away neglected or abandoned cats, because they simply don't have the capacity for them. This is why it's so important that there is an adequate number of suitable foster carers they can call upon. In other words, kind people who can temporarily look after rescue kitties in their own home, until a suitable forever home is found.
Fostering has so many benefits; it helps cats to gain the necessary socialisation and confidence that they need in order that they can fit right in with a human family. This includes plenty of contact and playtime, litter training where necessary, and exposure to everyday noises such as TVs and vacuum cleaners. Fosterers take the time to get to know the cats in their care, meaning that they can help provide much needed support and advice to prospective owners, and ensure that cats are matched with suitable homes. By taking cats into their own homes, fosterers free up space at the rescue centres, meaning even more kitties can be helped. And there is absolutely no financial outlay, as the rescue centres will provide all food, litter, medication and veterinary treatment. All that's needed is a suitable spare room, and lots of patience, time & love!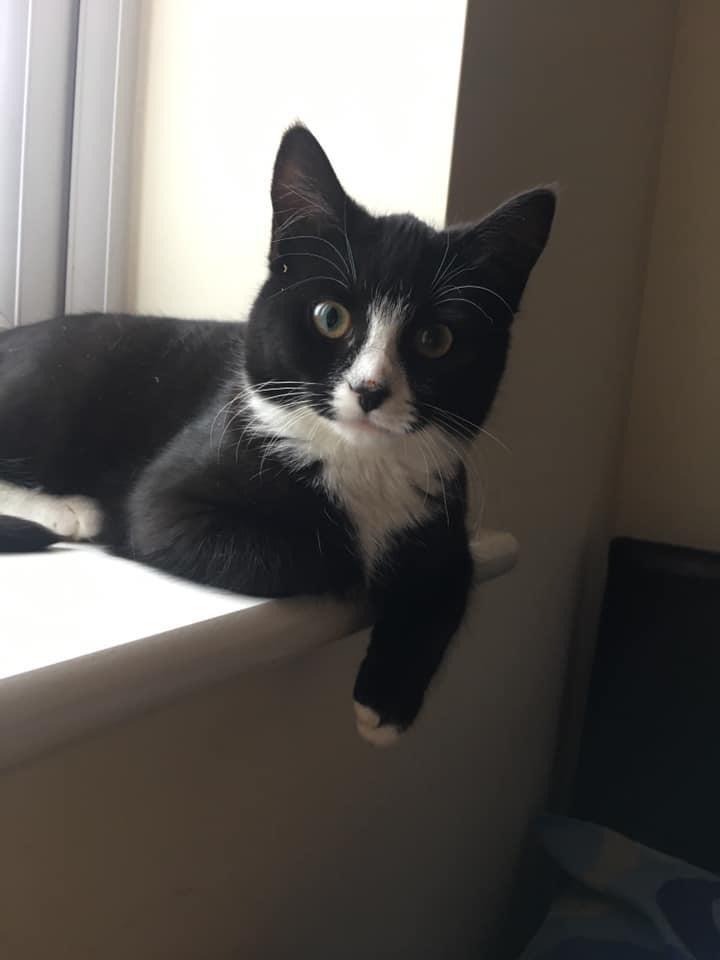 Many of us in Kitty Angels have fostered, and speak from first-hand experience when we tell you how rewarding it is! Tony, Kitty Angels co-founder, says: 'One of our most recent foster cats was a lovely little kitten called Donkey (right), who was a skittish semi-feral when she arrived with us. I spent as much time with her as I could every day to gradually help her learn to trust humans, and she blossomed into such an affectionate, friendly little cat. She's now in her purrrfect forever home with a couple who absolutely dote on her, along with Autumn, a fellow rescue cat, from whom Donkey (now called Freya) has become inseparable!'
The one downside of fostering is that it can be very hard to say goodbye to a kitty that's spent time in your care as you'll undoubtedly form a bond with them. Tony says: 'I was heartbroken when it was time for Donkey to go off to her new home. But I knew that she would undoubtedly be given all the love and care she needed and that her owners would truly consider Donkey to be part of their family for the rest of her days. And I've even been to see her in her new home and can confirm that she's well and truly landed on her paws!'.
Of course, there is also the well-known phenomenon of the 'foster fail', whereby the fosterer decides that they simply can't give up their little foster cat because they have fallen too deeply for them! Rescue centres are always delighted when this happens, as they know that anyone caring enough to foster a cat will undoubtedly be a great kitty-parent too. But of course, fosterers can (and usually do) become serial fosterers, and in this way are an invaluable support to the rescue centres who work so hard to ensure that abandoned, neglected or stray cats are taken off the streets and placed in loving environments where they face the best possible chance of rehabilitation and re-homing. You can see lots more photos and stories on our Kitty Angels facebook page.
If you're interested in fostering, why not get in touch with your local rescue centre. You can also find more information on fostering, including your local cat rescue by clicking here on the cat chat website?
Your local rescue will be delighted to hear from you, and you'll literally be a lifesaver!